Please excuse the awful title (it was either that or "Ooh, 'eck, I love check") - I'll say it time and again but I do hate thinking of blog titles! I've started to realise that a lot of my favourite articles of clothing are done in check fabrics - I love check, I'm mad on plaid, etc.
My last two etsy dresses have both been somewhat check-ish, if not entirely check. Here's a couple of sneak peeks before you get to see me in them!
from
adelinesattic
(actually, if you follow me on twitter you may have seen a mirror+iPhone shot of me in this one).
And, to round off the post, here are a couple of my favourite outfits from blogland this last week or so (also showcasing some great plaid dresses...)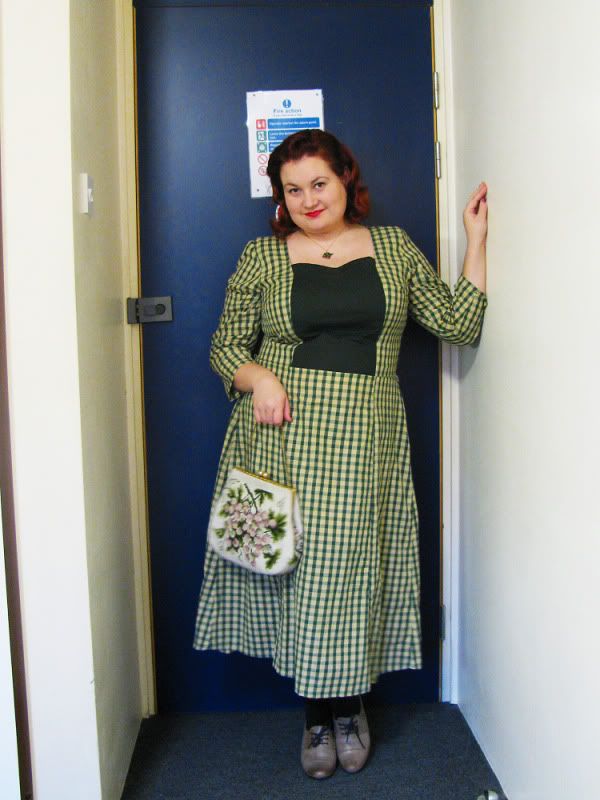 And the very lovely Riikka of
Harlean's Heyday
. She has great style and great taste in practically everything, so it seems!
I'm also very excited about another dress in a sort of check that starts with 'ging' and ends with 'ham' that I purchased just the other day but you shall all have to wait for more information on that one!
Love,
Andi B. Goode
x
P.S. Apologies for the unexpected absence and the lack of commenting I've been doing. Oops!