Here's a little fact about me: I've never been to any of my graduation ceremonies. (Well, I went to my high school graduation, but none for any of my tertiary education). I don't like the spectacle and the attention. But I did want to celebrate being completely done with my thesis so I asked some of my friends out to dinner.
I put a lot of thought into my outfit even though we weren't going anywhere particularly special. Of course, the weather has been atrocious, lately, so my outfit plans were changed somewhat to accommodate the cold. At the last minute I swapped out a shorter, thinner skirt for this suspender pencil skirt. And I really love this outfit!
Nearly everything is from ASOS or Target, except for my barely visible belt, which is vintage. How snazzy are these black and white loafers, by the way?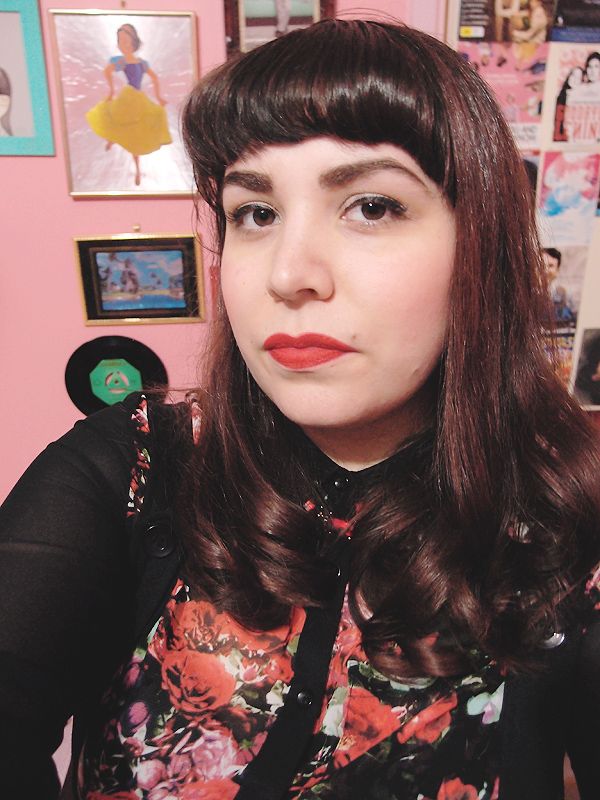 I had my fringe trimmed, last week. I can see clearly again. Huzzah! It had got to that annoying stage where it kept getting stuck in the creases of my eyelids (or does that only happen to me?)
And here's a poorly composed, fuzzy mirror photo to finish it off. I never realise how much I need to clean my mirror until I take a photo like this.