Just a quick outfit post, today, of something I wore last week. I went on a mini shopping spree and was excited to wear my new purchases out. Luckily, I had lunch with a friend planned, which was the perfect opportunity to wear them. I was more than pleasantly surprised to see just how well they worked together.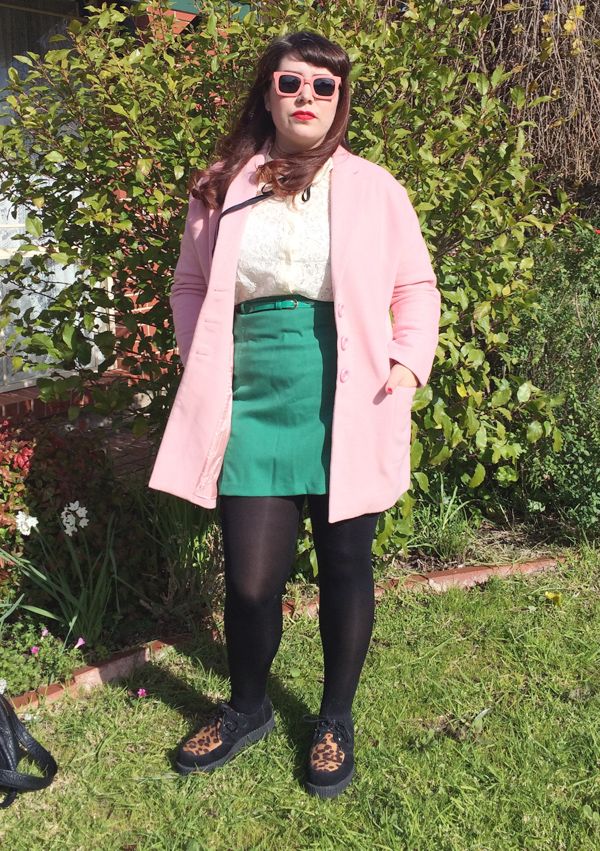 For once, the wind made for a good photo! I said on Instagram that I felt a bit like a teddy girl by way of the 80s. Or maybe a combination of the style of Andie Walsh and Duckie Dale, now that I think about it. I'm definitely wearing this together, again, anyway.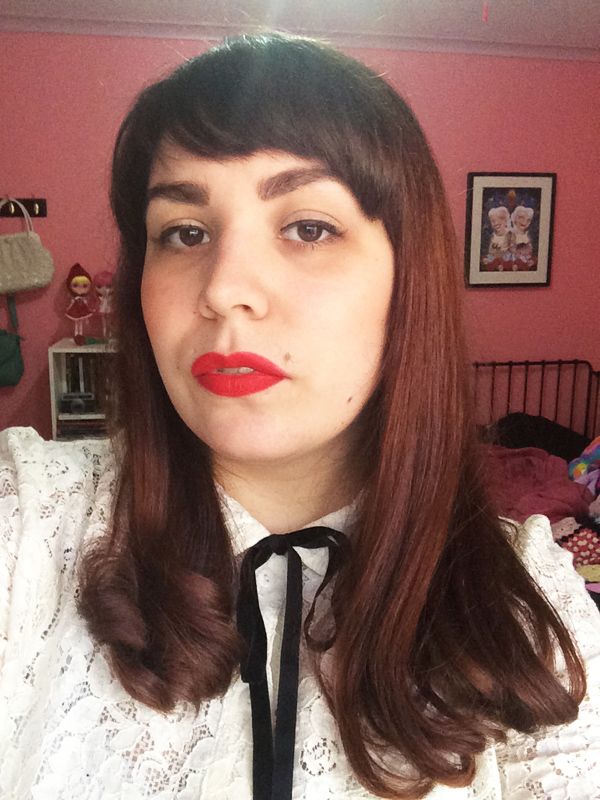 My hair turned out really well that day.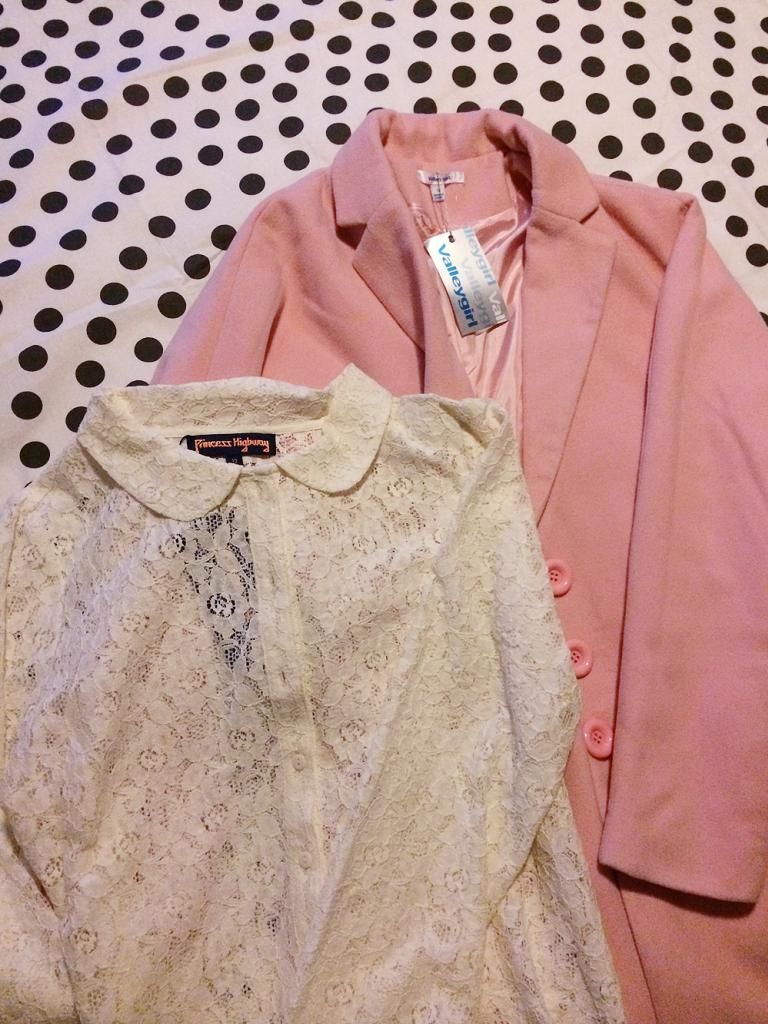 And the blouse & blazer on their own. I nearly bought a plain mustard blouse, instead of this one, but I'm so glad I changed my mind. This is something a bit different.