Room tours are something I enjoy a lot on other people's blogs and, seeing as I haven't been going out much, lately (well, I have but I keep forgetting to take photos), I thought it might be a nice idea to do one of my own. I ended up with more photos than I thought, so I'm splitting it into two posts. This part will be more of an overall look at my room, the next will be zooming in on some of my favourite details.
(The lighting is pretty bad in my house, especially in winter, so apologies for any poor quality because of this).
Doing this post was a great motivator to tidy my room, again. It's been very messy, lately, so seeing all this clear space is a relief. My room doesn't look as cosy as other's - I think it' the lino floors - but I'm pretty happy with how it is, at the moment. I do have a to-do list to make it even better, though, but it's always a work in progress.
Shelves! Full of many, many books (including photography, cinema, fantasy, crime drama, biographies and graphic novels), DVDs and toys.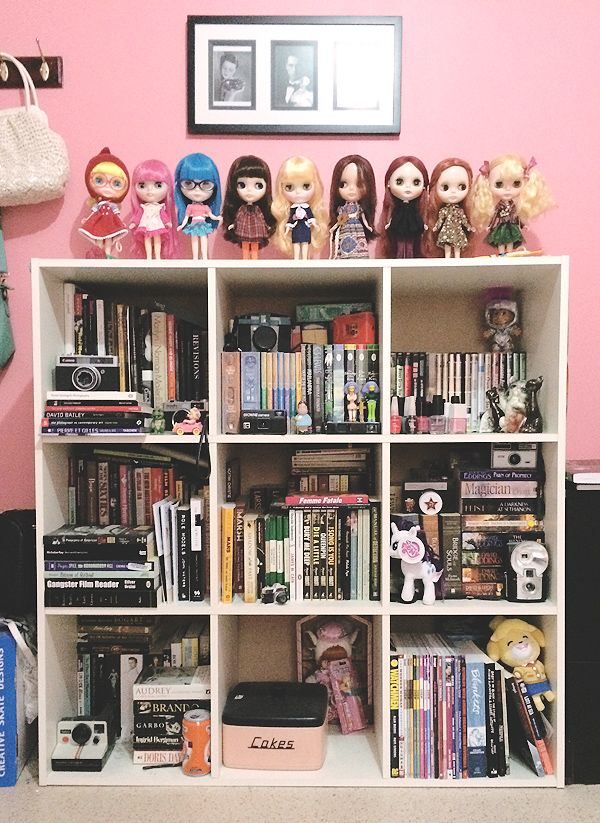 I usually try to only post one photo of a particular thing, but I thought it might be good to see the shelves a little closer.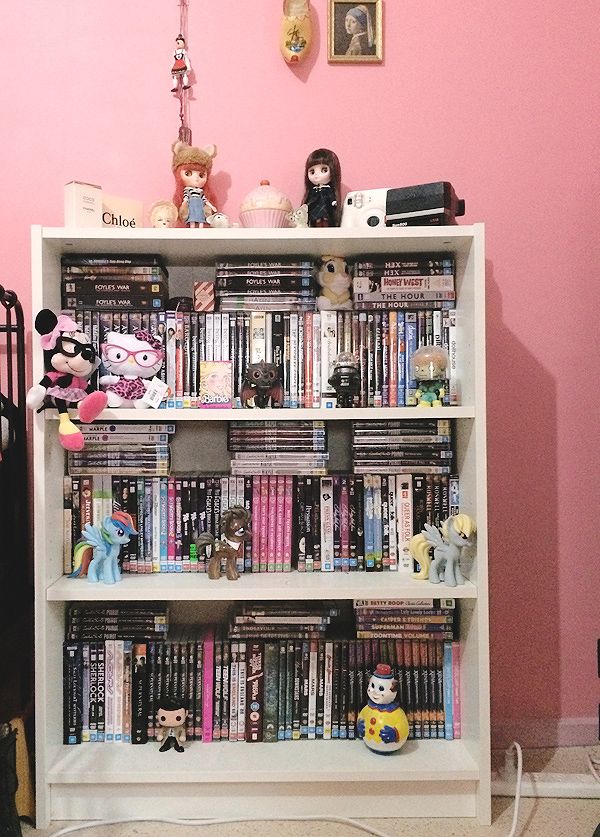 More DVDs! (And toys). Most of my TV shows live here (except for a few boxsets).
Where the magic happens! Or, at least, the blogging. The Batgirl poster is by
Kate Bresnahan
. I like having Batgirl watch over me as I work (from my tiny, tiny desk).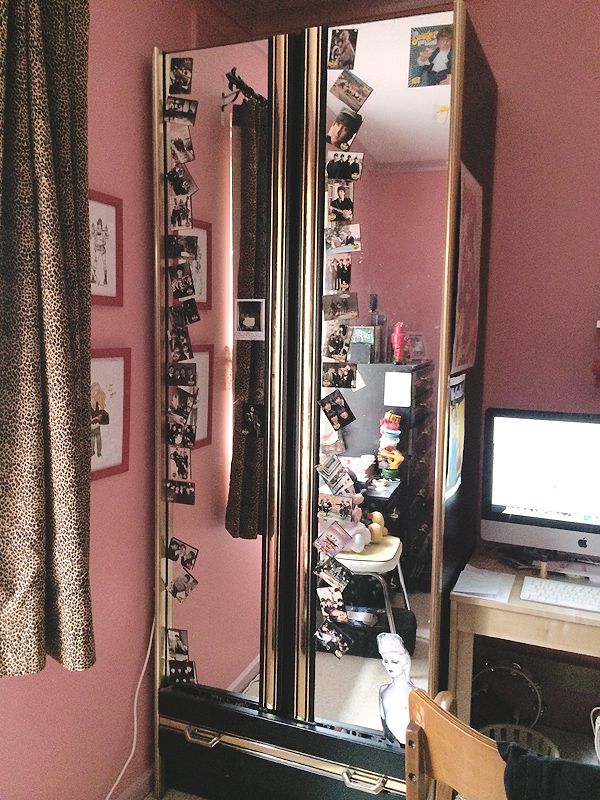 My fairly small wardrobe in which all of my dresses, skirts and blouses are crammed. (I forgot to take a photo of my tall boy, but, really, it's not that interesting). This wardrobe was my mum's when I was little so it's at least thirty years old. I'd get a new one but this still does the job and I can't seem to find wardrobes with mirrors on the front, anymore. (I'm too cheap to buy separate ones. Ha.) You can see some Teen Wolf and Lord of the Rings fanart peeping out from behind my curtain, too.
Another shot with my bed. Ursula takes pride of place in the middle, on top of the granny blanket my mum crocheted for me. Above my bed are two portraits of me - one by
Amanda Laurel Atkins
, the other by
wishcandy
. I was going to make it a whole portrait wall (because why not?) but I don't have the money to commission any more, unfortunately. It looks a bit sad with just the two.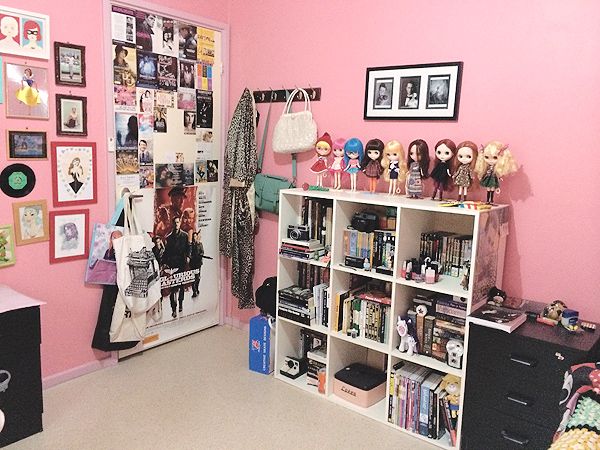 And just another angle of my room. It's a pretty small space, really.
Hopefully the next part should be up either later this week, or next week, depending on how the other posts I have planned pan out.