Now for part two of my room tour: the details!
A closer shot of the top of my shelves where you can see my Blythe collection (I'm hoping to get a new shelf for my Blythe dolls, though.) It's also easier to see some of my other collections like my (mostly vintage) cameras and ceramic cats.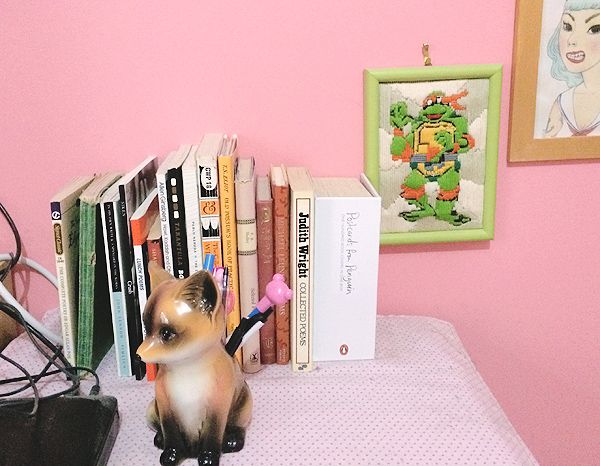 The poetry books (& little fox penholder) that live on the chest of drawers I use as an extension of my desk. I guess my taste in poetry is fairly eclectic. You can also see the long stitch of Michelangelo my nonna made for me when I was little.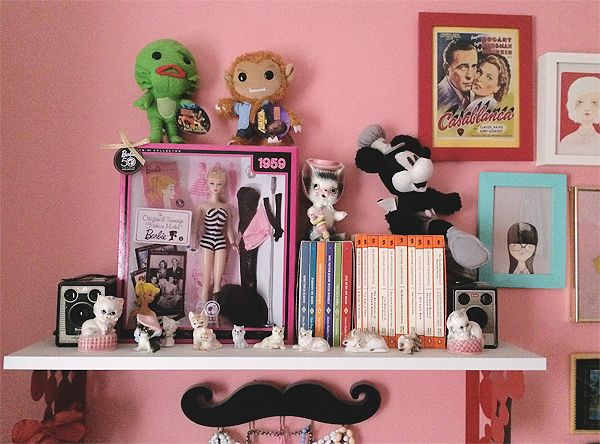 My favourite shelf. Most of my ceramic cats live here. My favourite is the vase up next to Mickey.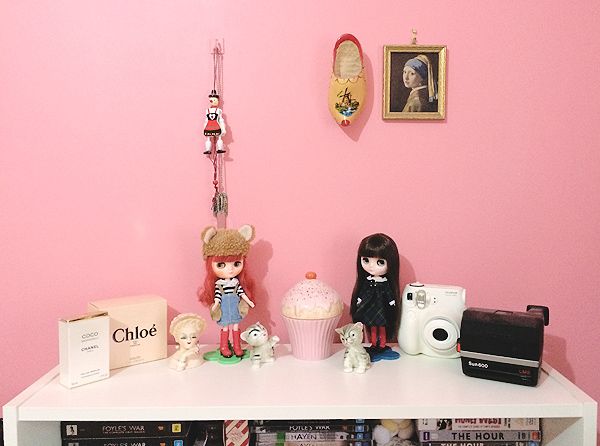 Bits and pieces.
My bedside table - it's not usually this tidy. That Morrissey poster has been up forever as well as the Stray Cats ticket stub and a picture of one of The Horrors.
More DVDs and toys.
A view that shows some of the art prints I've managed to get up (I have at least this amount again to put up, still.)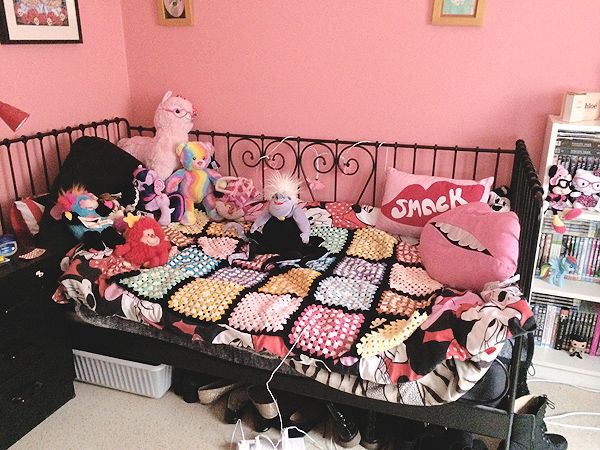 And another view of my bed!
Well, I hope you've all enjoyed this mini-tour of my room.