Well, well, look who decided to blog! Anyway, I was so in love with the
outfit from this post
that I decided I needed more short skirts and button up shirts. So, I went out to look for some. Unfortunately, cute blouses are in abundance but not so cute skirts. I managed to find the two below at Savers and then have them taken up.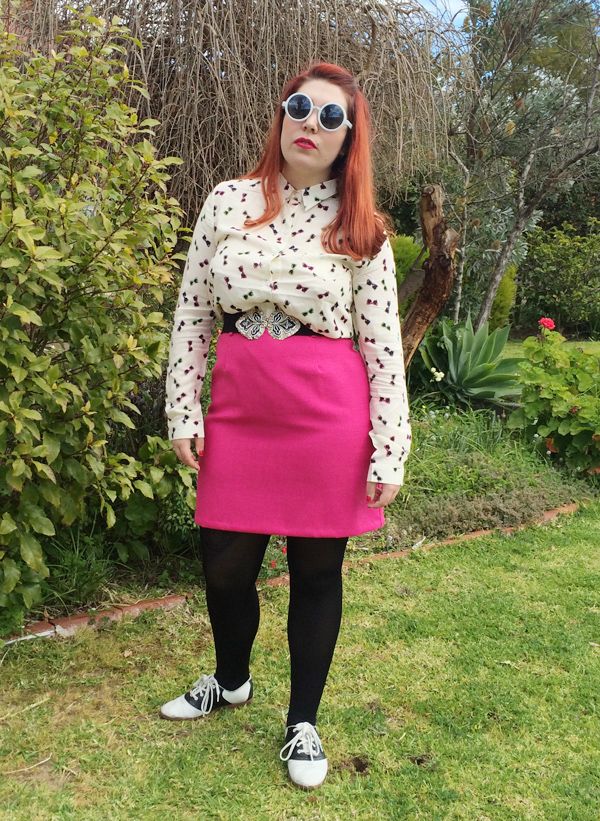 Oh, by the way! My hair is red now. It's faded quite a bit but I really like the faded colour.
Included this photo so you can see the print on my blouse - little colourful sunglasses! So cute.
This is my favourite of the two outfits. I'm such a sucker for yellow and black! I feel like a bee. Or Batman.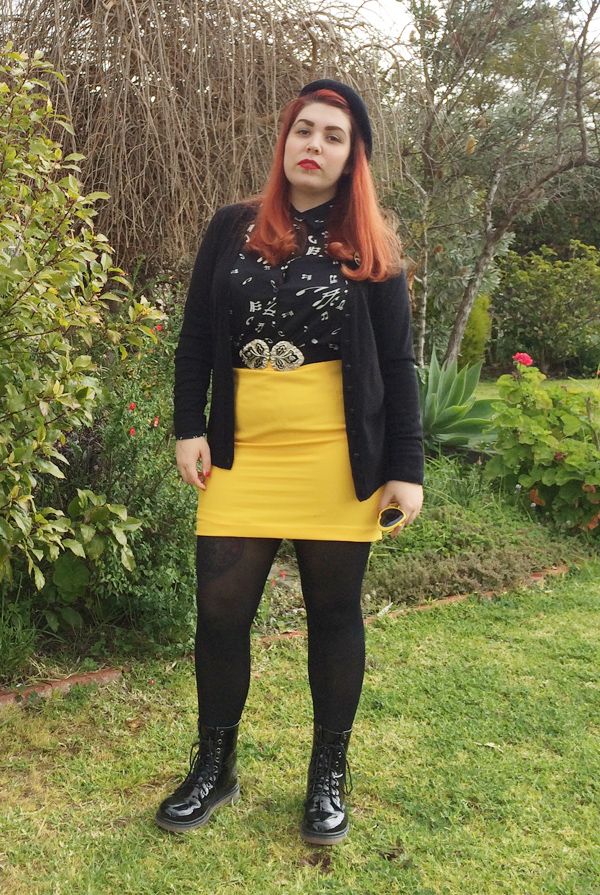 I'm definitely going to hunt down some more tighter fitted mini skirts, now. I like having a go-to combination of items as much as I like experimenting and trying out something different.