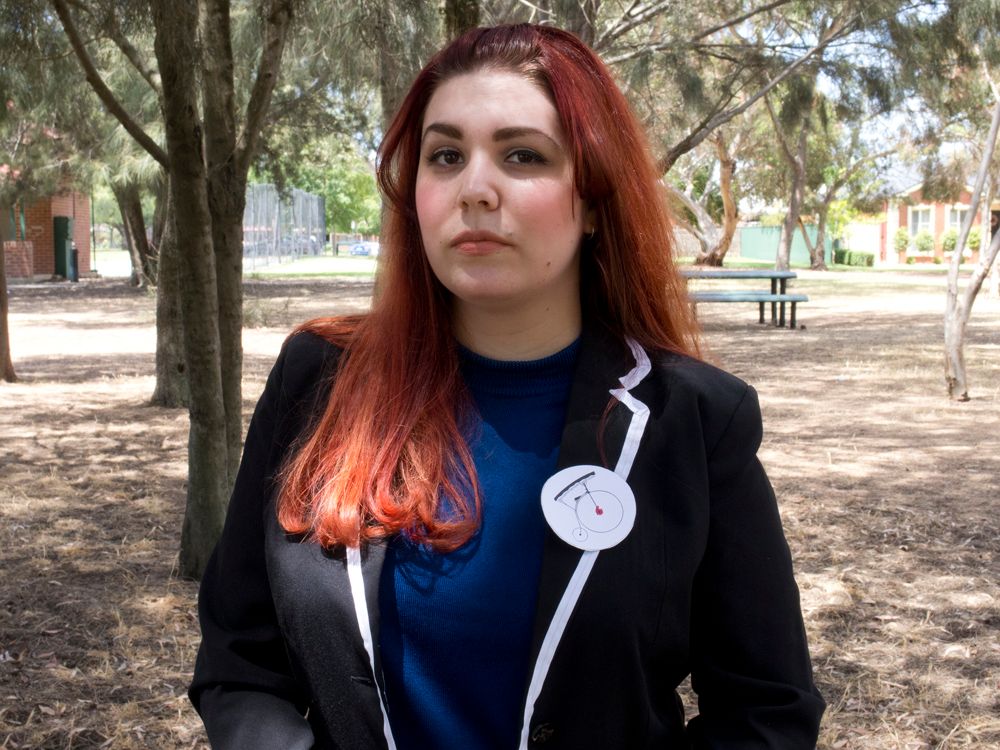 It's Supanova time this weekend which means costumes! Hurrah! I got a bit over eager and ended up with three. I was going to go to the opening night to get my wristband but ended up deciding not to. This left me with an extra costume. Sure, I could have worn it to another con but I was excited so I put it on and had an impromptu mini 'photoshoot' with mum. Consider it a teaser for the weekend ahead.
The costume in question is a lady version of Number Six from the '60s TV show The Prisoner (some screencaps below show the original costume as worn by Patrick McGoohan). It's a very simple but recognisable (if you've seen the show) costume, which is always nice.
Now, the blazer worn in the show is, according to those who know better than I, dark brown, but onscreen it
looks
very much black. (I did have a link that showed the original blazer looking brown but I can't find it now - update:
found it!
). Black blazers are easier to find so I went with black. I was going to wear slacks but felt uncomfortable so I made a skirt out of some fabric I already had. Everything else was found at op-shops (except the number badge, which I just printed out). All up the costume only cost me $11.30! (Which I know thanks to the
awesome
Cosplanner app
).
For hair and makeup I just went with a vaguely 60s feel. It all came together quite nicely. And I now have an easy costume I can take with me, if I ever go to another interstate con. One day, I'd like to do some more photos inspired by the show.
Be seeing you!