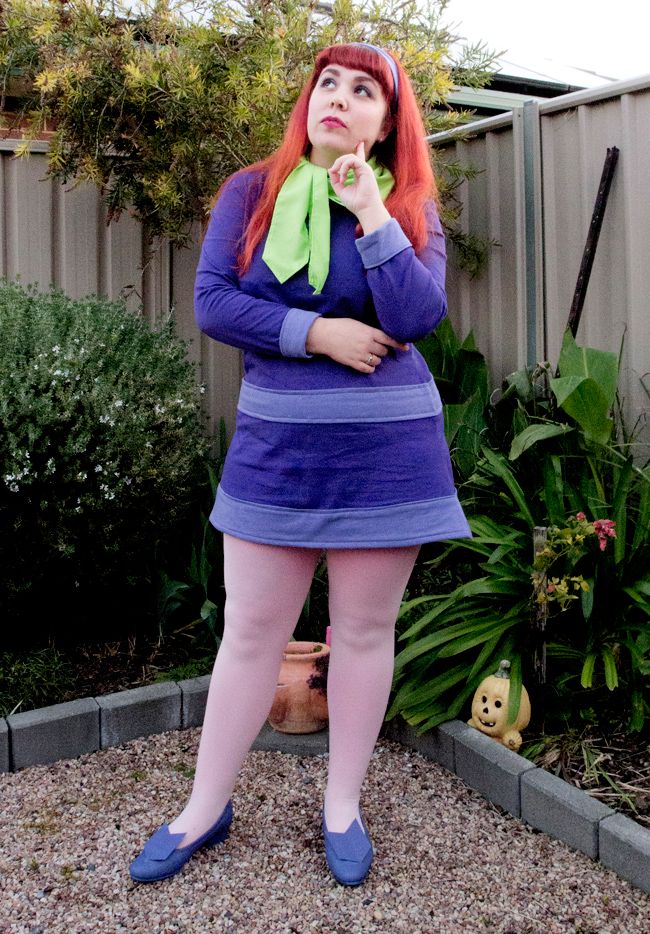 Every year the Australian Costume Guild holds a Cosplay Ball in Adelaide, and this year I attended with a friend for the first time. It was kind of strange, in a way. We didn't know anyone else but we basically just wanted to dress up and see everyone else's costumes (which were all amazing). I wanted to do something a bit more 'fancy' than my other costumes but I ran out of time to do so, and went as Daphne Blake from the Scooby-Doo! franchise, instead.
It was a lot of fun dressing up as Daphne. I didn't take many photos as I just don't seem to know how to pose anymore (or take good photos, to be honest), but I got decent enough shots to show off the costume. The shoes were originally gold and I painted them and added the 'bows' (they're cardboard) as I knew it would be too hard to find purple shoes in the amount of time I had, let alone purple shoes in the right style. They turned out really well. I took Fred along as my date, and even made a mini costume for one of my Blythes (seen below).
Hope you enjoy the pictures and, once again, apologies for blogging so sporadically, lately. (Or, well, the past year or so).