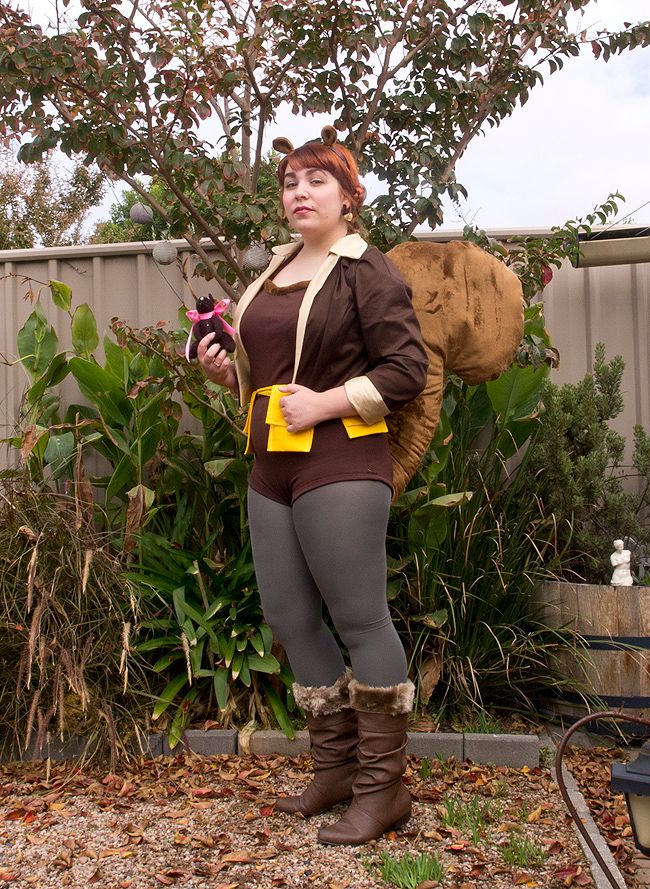 Well, Oz Comic Con is over again for another year. My first costume for the two day event was Squirrel Girl, from the new series
The Unbeatable Squirrel Girl
. I was going to wait until November (Supanova), because I made the decision to cosplay her fairly close to Oz Comic Con, but I just
really
wanted to do this costume, now. So, I did! I'm super happy with how it turned out, despite all of the stress and anxiety it caused along the way. I highly recommend the comic, as well - it's great for adults and kids, which is always nice. It's just a lot of fun.
If you want to see more photos or how I put it together, you can
check out this post I made on tumblr
. And apologies for not having many photos in this post! I wasn't in the best mood when taking these, so only got a couple I could use.